We're building a better web.
One with lightning-fast load times, rock-solid reliability, and zero maintenance.
A proven leader in enterprise-grade web development
For nearly twenty years, businesses of all sizes have relied on us to provide cutting-edge web services to meet their most demanding needs.
A company's website is the central hub of their online marketing efforts and often an integral part of their overall business operations. Now more than ever, it is crucial to work with a web development partner that understands your needs and how to execute your vision properly using the best tools available.
We work directly with you, or by coordinating with your current marketing partners, to ensure that your website is built with the highest quality and attention to detail available anywhere. What sets us apart, and has made us a sought after collaborator, is our experience with a vast array of web technologies and a persistent drive to ensure our job is done right.
What makes us different?
Our unique talents lie in our ability to handle any challenge that comes our way and to focus on the big picture of how your website fits into your overall business strategy as well as the finer details that make your business stand out.
Read the following success stories to see how we use our creative problem solving and range of skills to meet the individual needs of our clients.
Success Story
Merrill W. Linn Land & Waterways Conservancy
The Linn Conservancy came to us with an aging website that was no longer meeting their needs. After discussing their goals and necessary updates, we re-launched with a clean, responsive site that helps them perform their community outreach work and to raise funding for their wildlife preservation efforts.
Completing the package, we digitally re-built their iconic trail maps as mobile-friendly PDFs, available through their website for the first time, and remastered several of their video productions to make them available for streaming.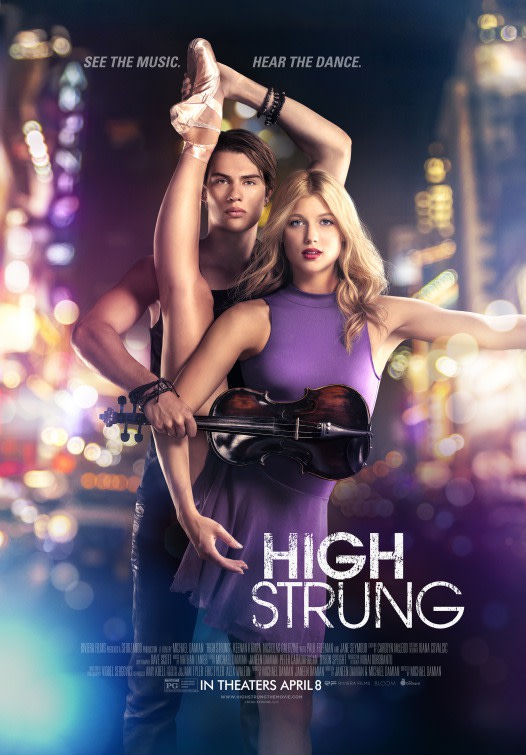 Success Story
High Strung
The producers of the film High Strung came to us with an urgent need to complete a website which was only partially finished by another developer and missing critical functionality. With a US theatrical release fast approaching, we were able to put together all of the remaining layout and content, as well as build a theater locator and a custom-designed advance ticketing system.
After launching the website, we developed promotional tools to coordinate with their US and International theatrical releases, and stayed on to help through their DVD/Blu-ray release and the rollout to Netflix and other streaming services.
Success Story
University of Utah
A laboratory from the USTAR Center for Genetic Discovery at the University of Utah came to us with a unique challenge. They had compiled a massive amount of genetic research data, but had no way of efficiently searching it to find specific information.
Tapping into an API utility that they were using in the lab to connect to their servers, we built an AngularJS-based application that is capable of searching huge amounts of data and displaying it in a user-friendly interface. Available through their online research portal, scientists around the world were finally able to access their research for further study and evaluation.
Have a unique challenge of your own? Contact us to find out how we can help you streamline your data and gain access to valuable insights.
Not just web design
We are your full-service digital marketing partner
While our roots are firmly in web development, we use a multi-disciplined strategy for digital marketing. From website and mobile app development to brand design and SEO, we offer a full suite of services to help your brand succeed. We work with companies of all sizes and will custom-tailor a solution to fit your unique needs.
We don't believe in a one-size-fits-all approach for your business, so our process starts by discussing your goals and challenges so we know where to best focus our efforts. From there, we put together an integrated marketing package that brings your vision to life.
Subscribe to our Newsletter
You'll receive occasional updates with online marketing tips and strategies as well updates on our service offerings.